Are You Ready to Level Up?
The Sandbox Academy is a four-week accelerated mentoring program designed to help you stand out in your next job interview or at your next job fair. Each week, you'll learn practical insights from people who are directly involved with hiring for their organizations.
Now enrolling for Fall 2017! September 19 thru October 10.
Four-Week Journey
You'll have real conversations with leaders from a variety of industries and sectors. Each will share their personal journey and lessons learned throughout their careers. You'll be able to ask whatever questions you have for them and even pitch your ideas to them.
The Sandbox Academy kicks off its fall program on September 12 and runs thru October 3 in The Garage at Tech Square. Sessions are held on Tuesday evenings starting with a 5:30pm mentor dinner and formal program running 6-8pm.
Week 1: Know and use your strengths
Week 2: Set powerful goals
Week 3: Present yourself online and IRL
Week 4: Speed mentoring (aka Mentor Mashups)
Every summer, fall, and spring, the Sandbox Academy guides a new cohort of students through an accelerated personal growth experience. All of this is possible thanks to our partnership with Square on Fifth (SQ5) and ATDC.
Benefits of Enrolling
One month of regular interaction with industry professionals
VIP access to the November 9 Tech Square Job Fair
Direct access to the 1,200 Sandbox ATL member network
Professional headshot photo
Feedback on your LinkedIn profile, resume, and/or portfolio
Invitations to all Sandbox ATL community events
Come-and-go access to our collaborative workspace, The Garage
Four tasty dinners and other treats
Frame-worthy certificate of completion and letter of recommendation
Chance to become a Sandbox Academy Fellow (launching Spring 2018)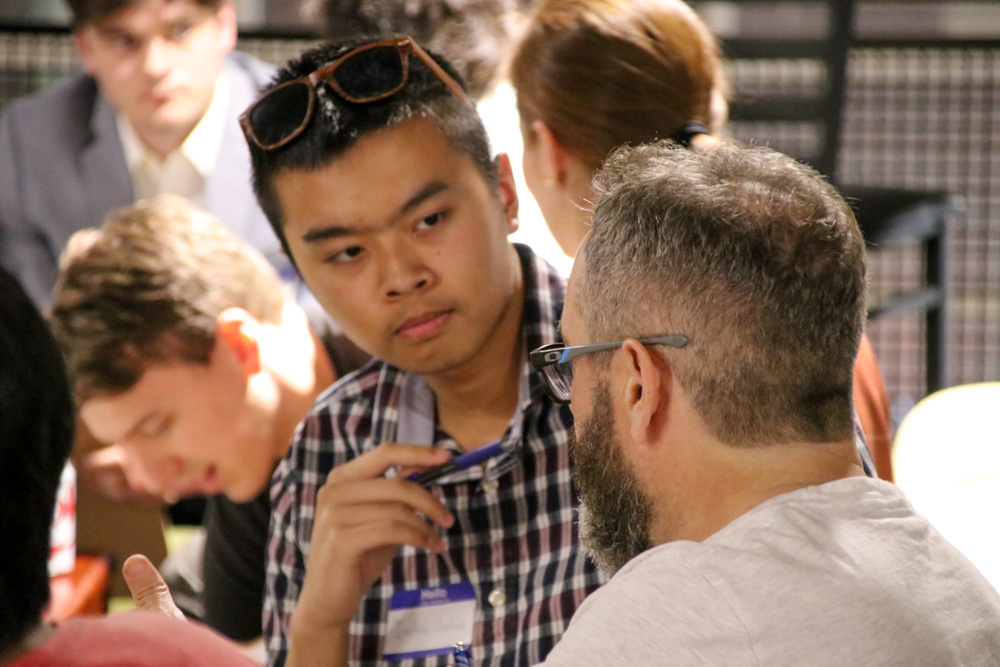 Thanks to the support of SQ5 and ATDC, you can enjoy all this connected awesomeness for $75 per person. Sandbox ATL members enjoy it for just $25.
Not a member yet? Learn more and join here.
Yes, I want to join the Fall 2017 Cohort! (Deadline extended to Fri, Sept 15)
Interested in enrolling a group of students? Would you like to volunteer as a mentor? Or have a question? Drop us a line: kate@sandboxatl.com.
Wanna see who was part of the Summer 2017 Cohort?